After loving the new Netflix original "F is for Family" and finding out that one of the main creators behind the show, Michael Price, also worked on The Simpsons, I knew I had to send him questions for my blog. Being extremely willing to take the time to answer my questions I am extremely grateful for the answers he gave. So enjoy …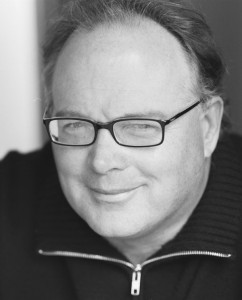 Bold parts are my questions and the rest are his answers 🙂
---
What's your memory with the first episode you were a part of? Were you excited to see it air?
The very first episode I worked on was "BARTING OVER", from Season 13. On my very first day on the job in late December of 2001 I walked into the writers room for the first time and the staff was working on the punch up of that script, specifically the part in the show where Lisa finds the old VHS tape of Bart's "Baby Stink Breath" commercial. The writers were pitching on what show would be on the old TV tape before Bart's commercial and it was decided it should be an old episode of "Perfect Strangers". My first pitch — having Balky say "Don be ridiculous". With that a glorious career began. And of course I was excited to see it when it aired.
When did you know you wanted to be a writer? How did you get a job with The Simpsons? 
I always thought I was funny as a kid and I loved to watch TV and old comedy movies, especially The Marx Brothers, W.C. Fields and Bugs Bunny cartoons. I didn't really know that there was such a thing as a writer back then, but once I got into college and started to comedy nerd out on shows like SNL, SCTV and Late Night With David Letterman I started to learn more about what a comedy writer does. I got my job at The Simpsons after having worked in a bunch of other shows for several years, none of which were particularly successful, but one of which (UPN's 1996 one season wonder HOMEBOYS IN OUTER SPACE) was where I met Al Jean and Mike Reiss. They were Consulting Producers on that show and I got to know them and they know me. The next season they hired me for their ABC show TEEN ANGEL, and I worked with them on my next show, THE PJs. Cut to a year or two later, Al is back being the Head Writer/Showrunner on The Simpsons and, when he had a vacancy on the staff he called me up and offered me the job. Of course, I leapt at it.
If you were in charge of writing how the Simpsons would end, how would you write the show's ending?
Thankfully I'm not! I hope we don't have to write that episode anytime soon. The only thing I could offer at this time is that I think it should end how it began — with the core Simpson family being together. Beyond that I have no clue.
Do you have a personal preference out of the episodes you've written?
I'd have to say it's E PLURIBUS WIGGUM. I think it's a good show, I love politics and it has a great deal of personal meaning for me. I wrote it when my son (who's now 20) was 9. He and I used to take a lot of long drives together and we'd stop at various fast food places along the way. It's from those fast food visits that we got the idea for the KrustyBurger "trash chute" plot that leads to the destruction of Fast Food Boulevard, which sets the election plot in motion. He also pitched some bits for the destruction of Fast Food Boulevard that made it into the show. So that episode has always been "our" show and as he gets older my feelings for that episode — and the memories of writing it with my son — grow fonder and deeper.
What's your favourite overall episode?
THE ITCHY AND SCRATCHY AND POOCHIE SHOW. It's absolute perfection as fas as I'm concerned.
You're also a writer for the cartoon Netflix original 'F is for Family', for Simpsons fans unaware of this show, how would you briefly summarise what it's about?
It's an R-rated animated family comedy about what it was like to be alive in the dark days of the 1970s. And in one episode you see a man's swinging scrotum. I'm very proud of it.
Do you play The Simpsons Tapped Out? Or been a part of the crew behind the app?
I don't play it, but I'm certainly aware of what a sensation it's been. I've had a tiny bit to do with it, but not for some time. I've worked on updates related to some episodes I've written. But the true guru/master of Tapped Out is my colleague J. Stewart Burns.
Can you give us any teases for the episodes you've worked on coming in later seasons?
I've just written a fairly Krusty-heavy episode that will probably be on sometime in Season 29. I love Krusty, so I can scratch that one off my Simpsons bucket list.
Thank you so much for taking the time to answer the questions! 😁
---
I really appreciate it when people like Michael Price take the time to answer the questions. We've had Harry Shearer, Chris Ledesma and now Michael Price, Who next? Well I already now because the post is already written and will be published next week :). An anagram for his name is … BARNS JEWS TRUST. Can you solve it? Comment down below if you can and Happy Tapping!
5