Hello fellow tappers and welcome to 'A Tappers Weekly Roundup' were we will rounding up all of the latest Simpsons, Tapped Out and TOuk news that happened in the last week. There will also be 'animation of the week' which is a part of the post that celebrates a character animation that we like or find funny! So read on to get your first ever week roundup …
---
Just to let you know I am feeling very rough at the moment so please excuse if there is a lack of posts!
---
Also use this post as an open thread that will be up 1pm every Sunday! Can you be the first to comment?
---
On Monday …
4th of July!
It was 4th of July! We did a reminder post of the storylines from previous 4th of July updates here
---
On Tuesday…
5th July
Milo and Coolsville arrived in our games! Find all the posts, so far, that we have done about the combo here
---
On Wednesday …
6th July
We chilled as nothing major happened
---
On Thursday…
7th July
A patch and update arrived which changed the open air stage and moonbounce glitch and changed the Radioactive Man VS Bartman combo to arrive on the 10th July
We did an All you need to know for Milo and Coolsville (click here) with video:
---
---
On Friday…
8th July
The Radioactive Man VS Bartman combo arrived in our Springfield. Working on a video but Robobot has done a post on it here
Due to sickness I couldn't do the Chapter 3 of The Fan Fiction, really sorry, but find all the chapters so far by clicking on the picture below or here
---
---
On Saturday…
– 9th July
We explored the origins of Milo and Coolsville. Click here or the picture below!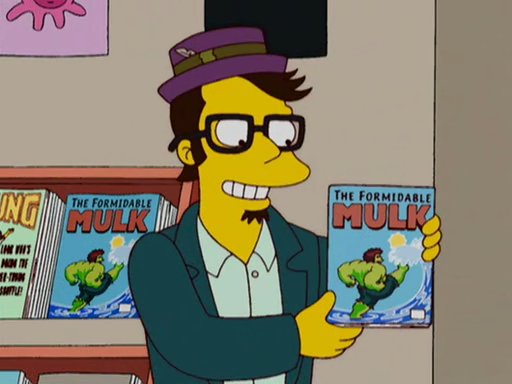 And Robobot did a Radioactive Man VS Bartman combo All you need to know post here
---
And today…
Sunday 10th July
The Radstation Air Fortress is back in the store for 225 donuts! Video and post coming soon!
---
And now for …
Animation of the Week
Deep Space Homer – Gather Insect Speciments 8hrs
Being a bit spaced out this week I decided to choose the funny animation. It is as funny animation seeing Homer, as usual, in his hilarious yet painful mistakes"
His 'walk like an astronaut' animation is also great!
---
Do you agree with the animation choice? Any opinions on this week's post? Please chat in the comments and I can't see where this goes